This year we're counting down the days until Christmas by celebrating what we do outside of our productions, working with people, businesses and organisations in our local community and London. Each day we'll be sharing some of our highlights from the past year.
Day 1
Kicking off is our Christmas Concert with the Opera Holland Park Chorus and soloists on Saturday 3 December at St Mary Abbots Church, Kensington. We will be taking donations of new and unused clothing, food and toiletries for Refettorio Felix – a drop-in centre and community kitchen serving vulnerable people in Earl's Court and beyond.
Book your tickets and find out what items Refettorio Felix are specifically looking for here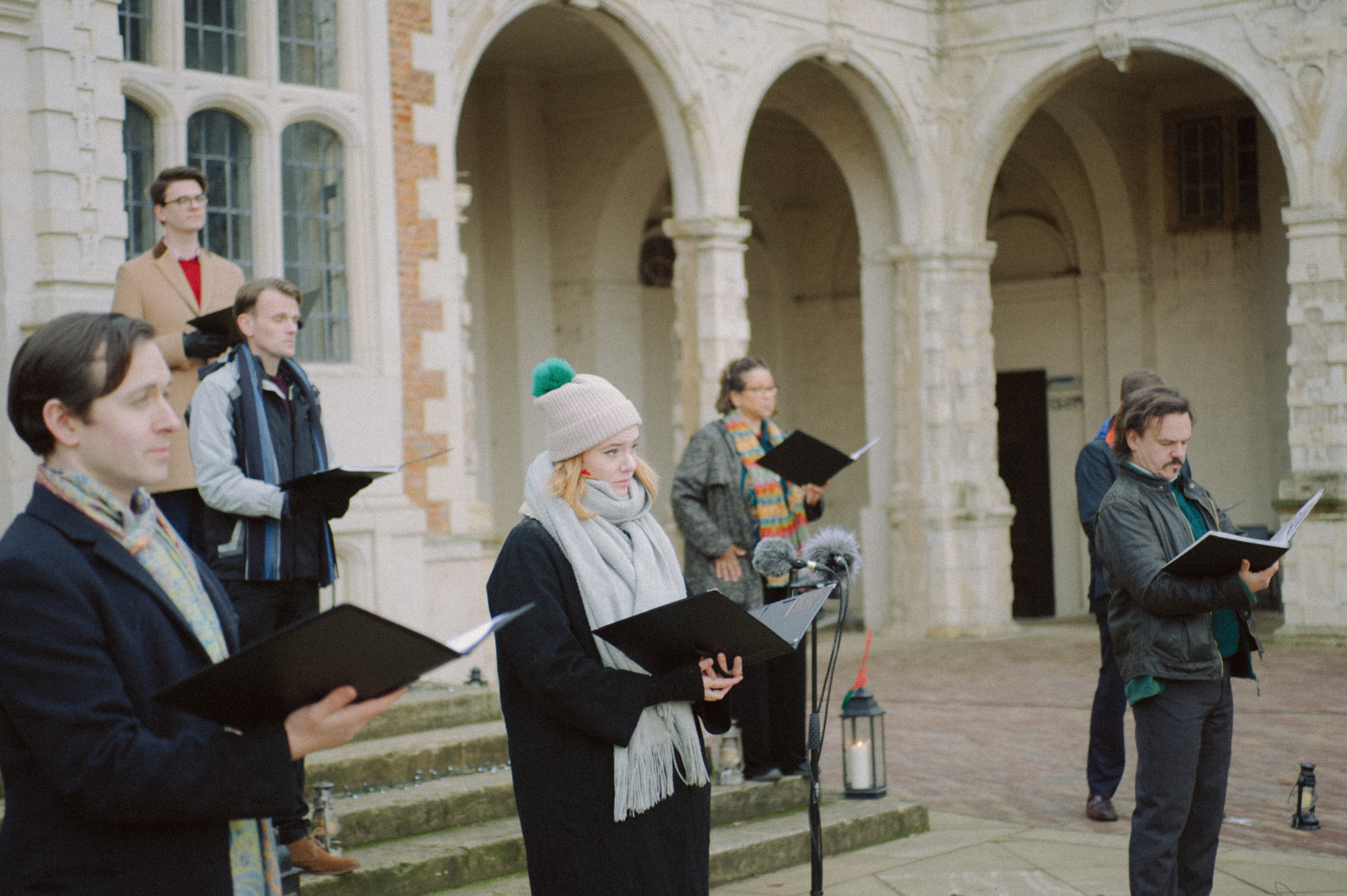 Day 2
Today we are shining a light on our new partnership with Loveday and co. With monthly Opera Afternoon Teas for Loveday Members, many of whom are living with dementia, as well as people from the community, we look forward to developing our relationship with this growing organisation and bringing opera to people in our local neighbourhood.
Learn more here: Partnership with Loveday and Co – Opera Holland Park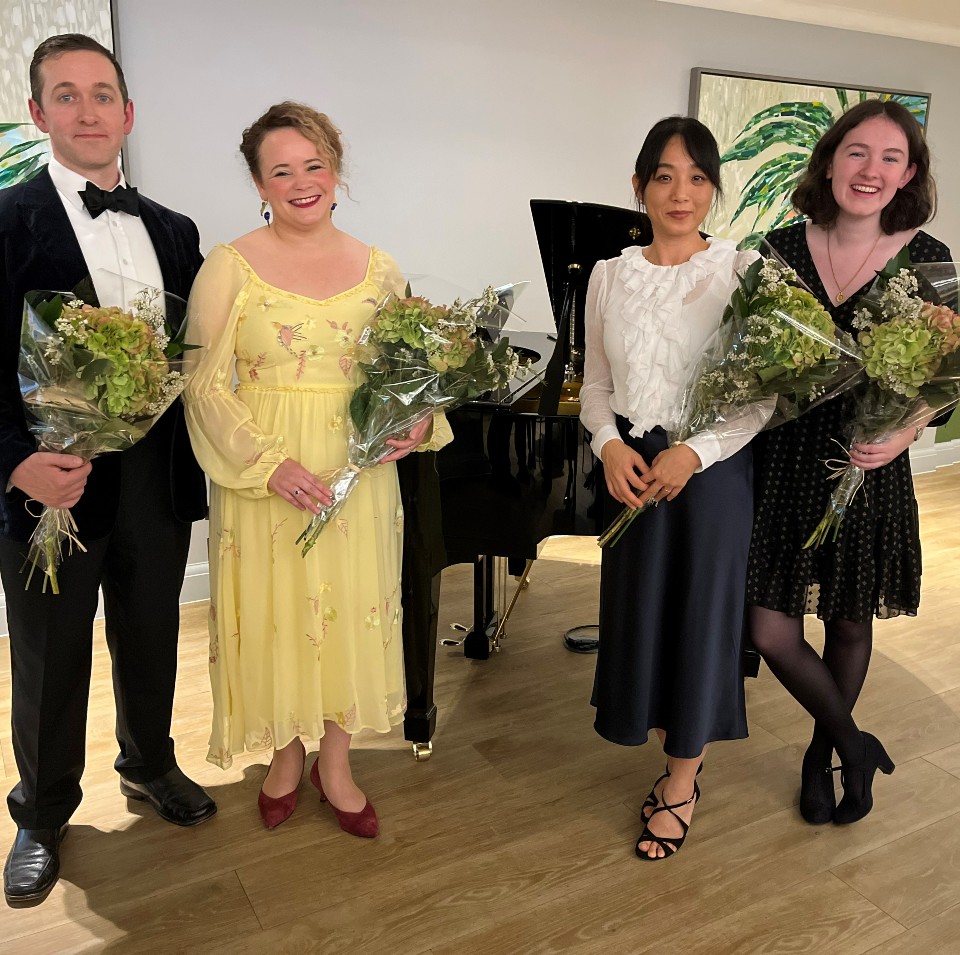 Day 3
Something a little different today! Some of our OHP soloists helping some shoppers at Fortnum and Masons get into the Christmas spirit with an afternoon of carols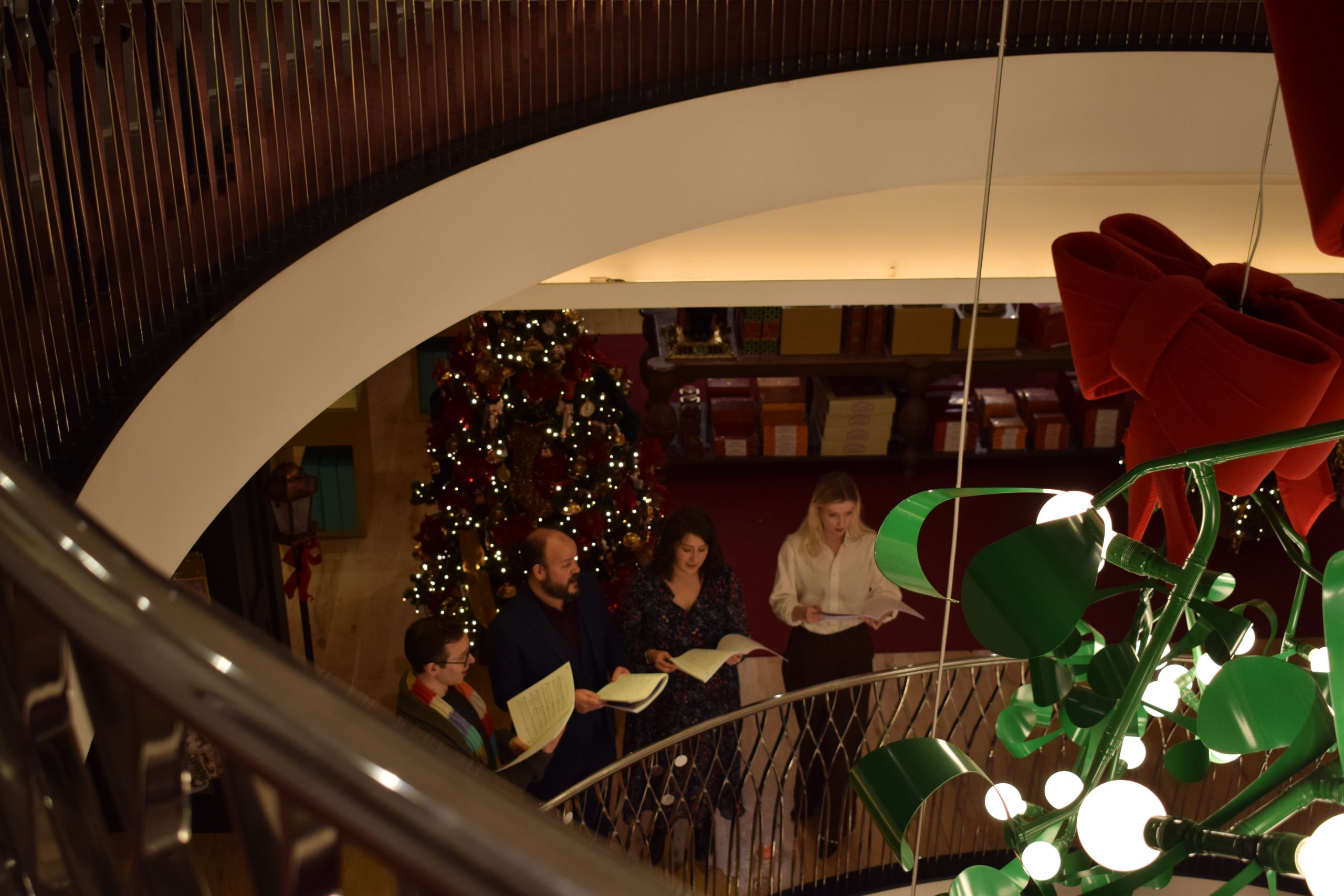 Day 4
Sustainability informs every aspect of the theatre, with food and drink predominantly sourced from independent companies within a 50 mile radius of Holland Park.
This year we worked with Il Portico one of the oldest family-run restaurants in London, cooking regional Italian food since it was first opened four generations ago. They have also recently launched London's first ever free pizzeria to help feed struggling families during the cost-of-living crisis.
Community is at the centre of both of our organisations, and we loved working alongside them this summer.
Learn more about Il Portico's project below.
Day 5
A highlight of the 2022 Season was the Songs on the Steps recital series. Singers and pianists from our casts performed free lunchtime concerts on the steps of Holland House to picnickers, dog-walkers and park-goers every other Friday, bringing in new audiences from all over the borough.

Day 6
We love welcoming audiences to our Discovery Matinees, for people who want to try out opera for the first time in a relaxed environment and those who love going to opera but find the normal theatre-going experience inaccessible.
We offer subsidised tickets, relaxed performances and audio-description.
Our first Discovery Matinee was in 2019 and we expanded to a full programme for our 2021 and 2022 seasons. If you feel you or someone you know could benefit from a relaxed performance, email inspire@operahollandpark.com to learn more.
Day 7
We've worked with Age UK for over 8 years and one element of our partnership are our Memory Cafes. Designed to provide a space of safety, comfort, and inclusion for members of the community, these groups support those with memory-affecting conditions such as dementia, and feature a variety of activities for enrichment and engagement. Throughout 2022, we've held 5 Memory Cafes with our singers participating through sharing opera arias, musical theatre hits – and the occasional story or two.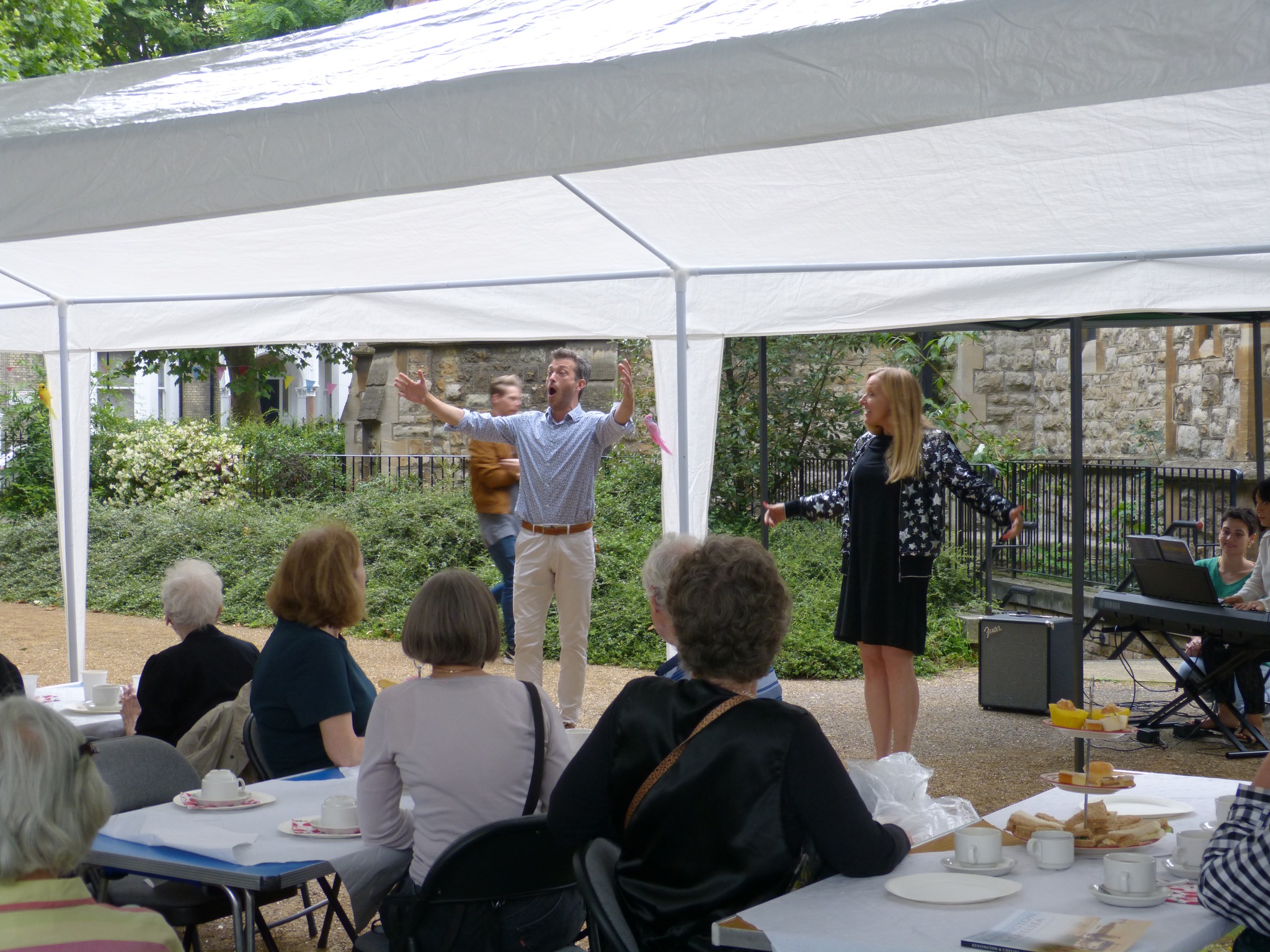 Day 8
This summer we welcomed students from Cardinal Vaughan Memorial School to form the children's chorus in Carmen. We are incredibly lucky to work with a local school that has such a high calibre of music and music education, and look forward to welcoming them back next season for Hansel and Gretel.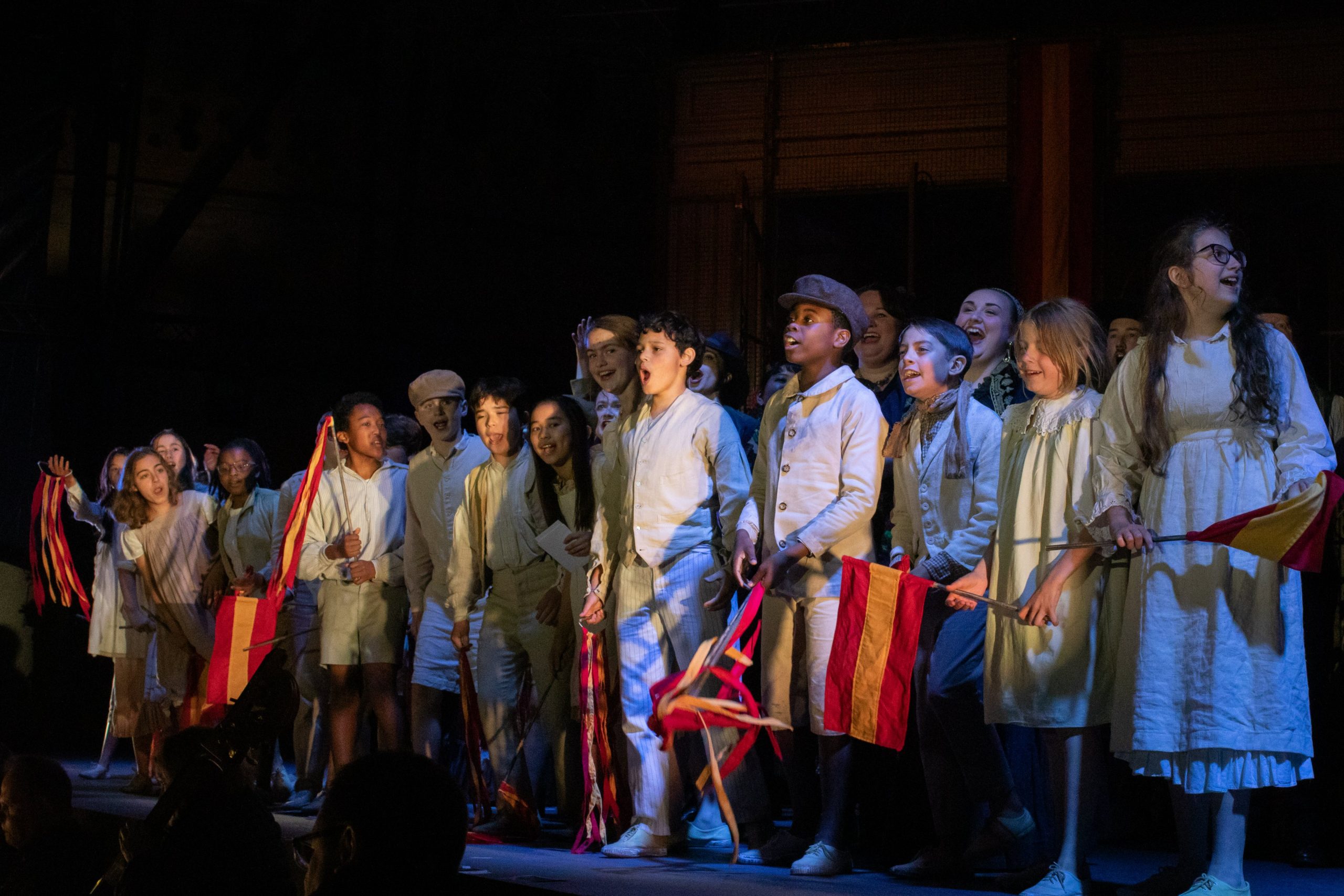 Day 9
For the second year in a row, Carnival Culture in the Park took place at the theatre in the run up to Notting Hill Carnival. In partnership with Kensington & Chelsea Festival, Carnival Village Trust presented the best of both traditional and contemporary Caribbean Musicians to celebrate the culture and heritage of Carnival through calypso, jazz and steelpan.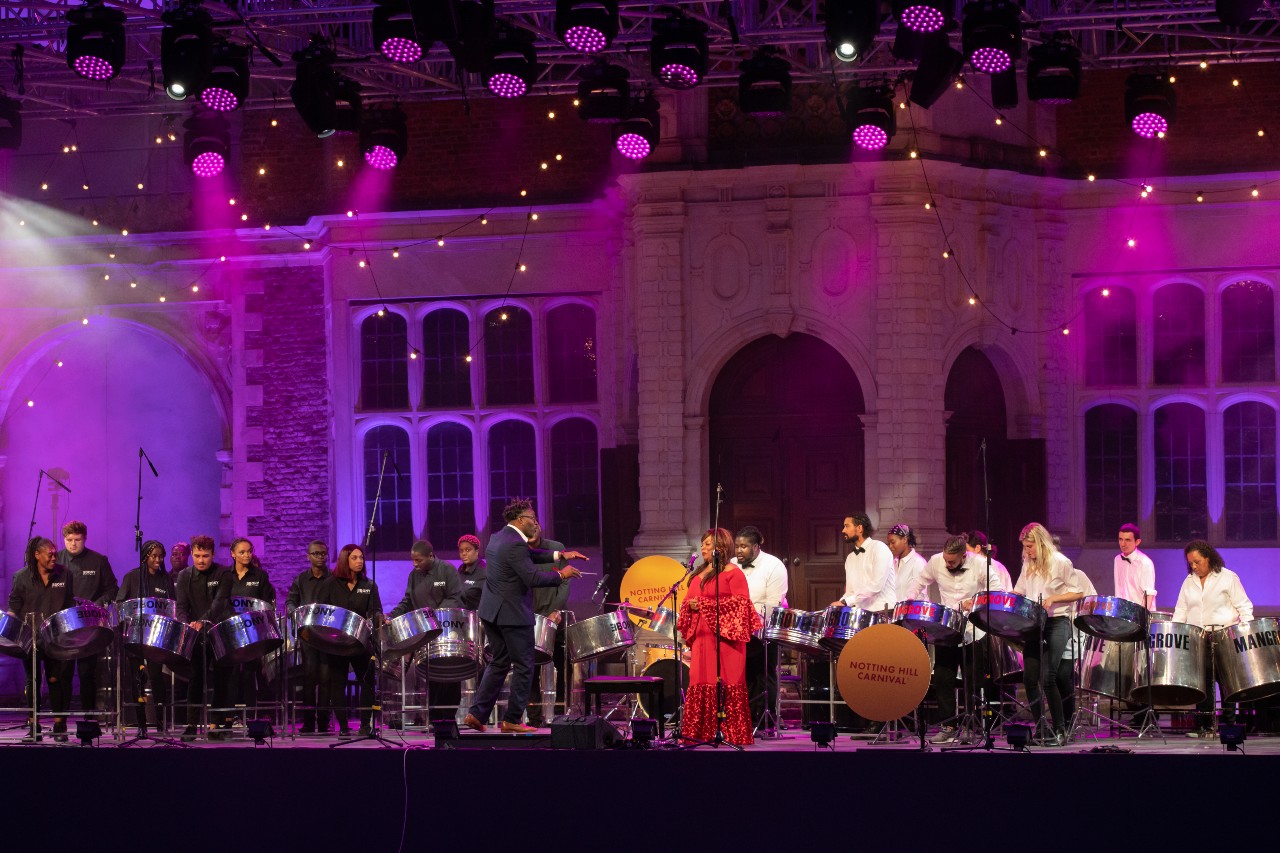 Day 10
Friday marked our annual Christmas Extravaganza. Our singers have travelled to care homes and hospitals throughout Kensington and Chelsea, singing to and with residents whilst spreading festive cheer.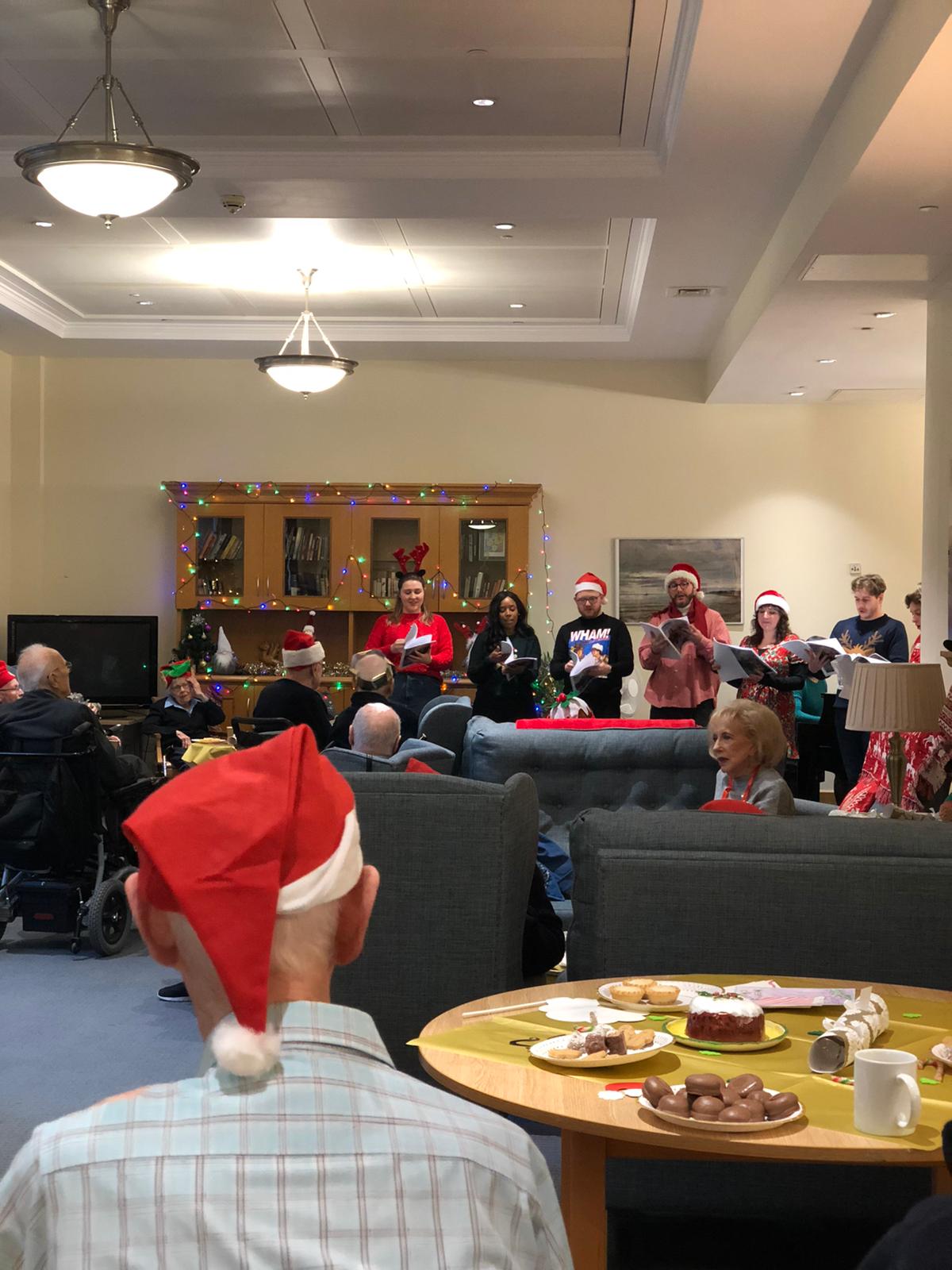 Day 11
Another fantastic local business we worked with this summer was The Portobello Road Distillery. Their passion for crafting quality, premium spirits inspired by the long, rich history of gin honours the London distillers of the past, and aligns with with our principles of showcasing local, high quality products at our theatre.
Day 12
This February, we joined forces with Age UK Kensington & Chelsea to celebrate Valentine's Day. Our musicians performed opera and musical theatre's most adored love songs, while guests ate delicious teas and danced!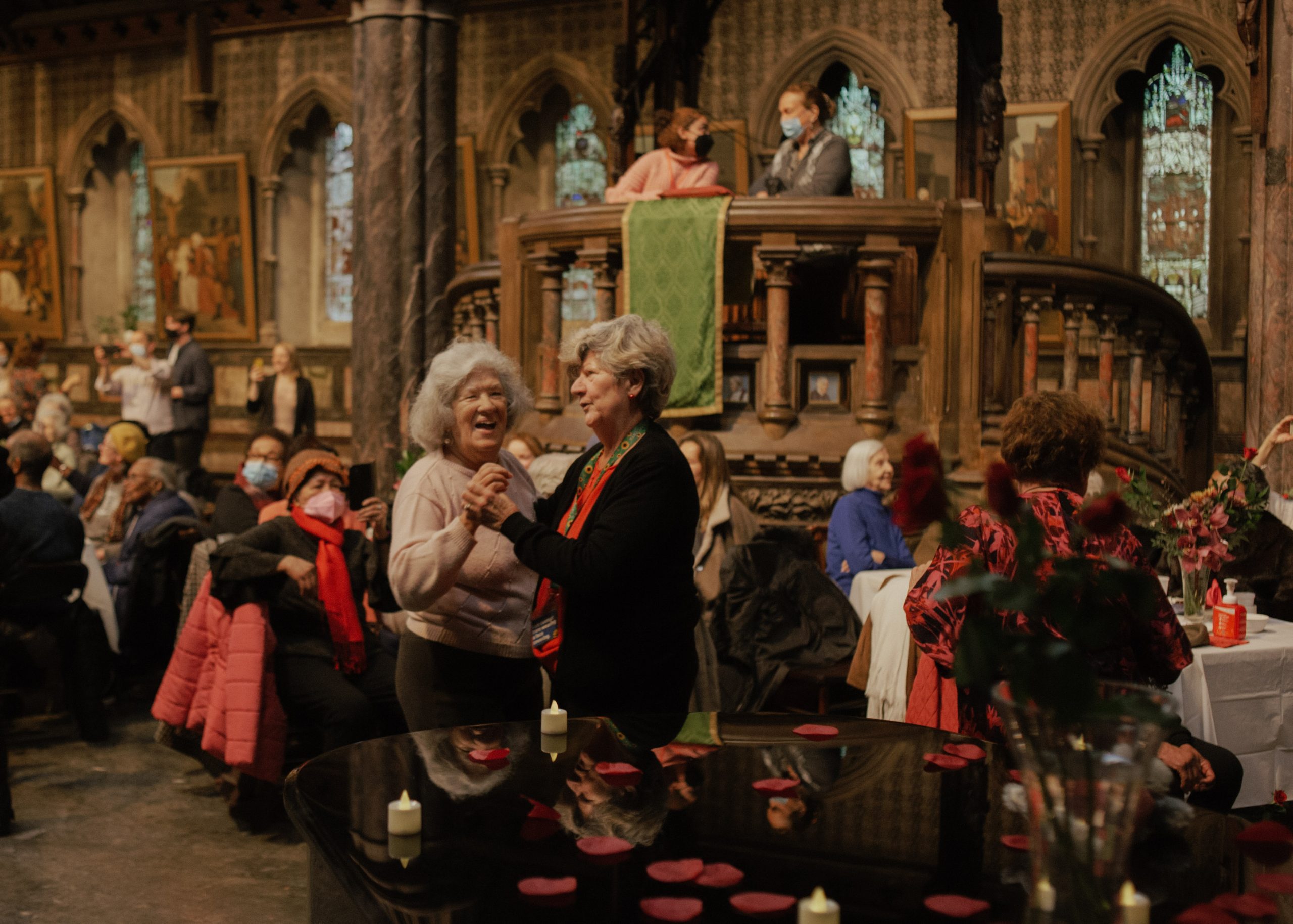 Day 13
In 2022, once again we invited school groups from the local community to explore opera with specially tailored workshops and performances at our Schools Matinees. It was brilliant to welcome our youngest audiences to theatre and inspire a new generation of opera lovers.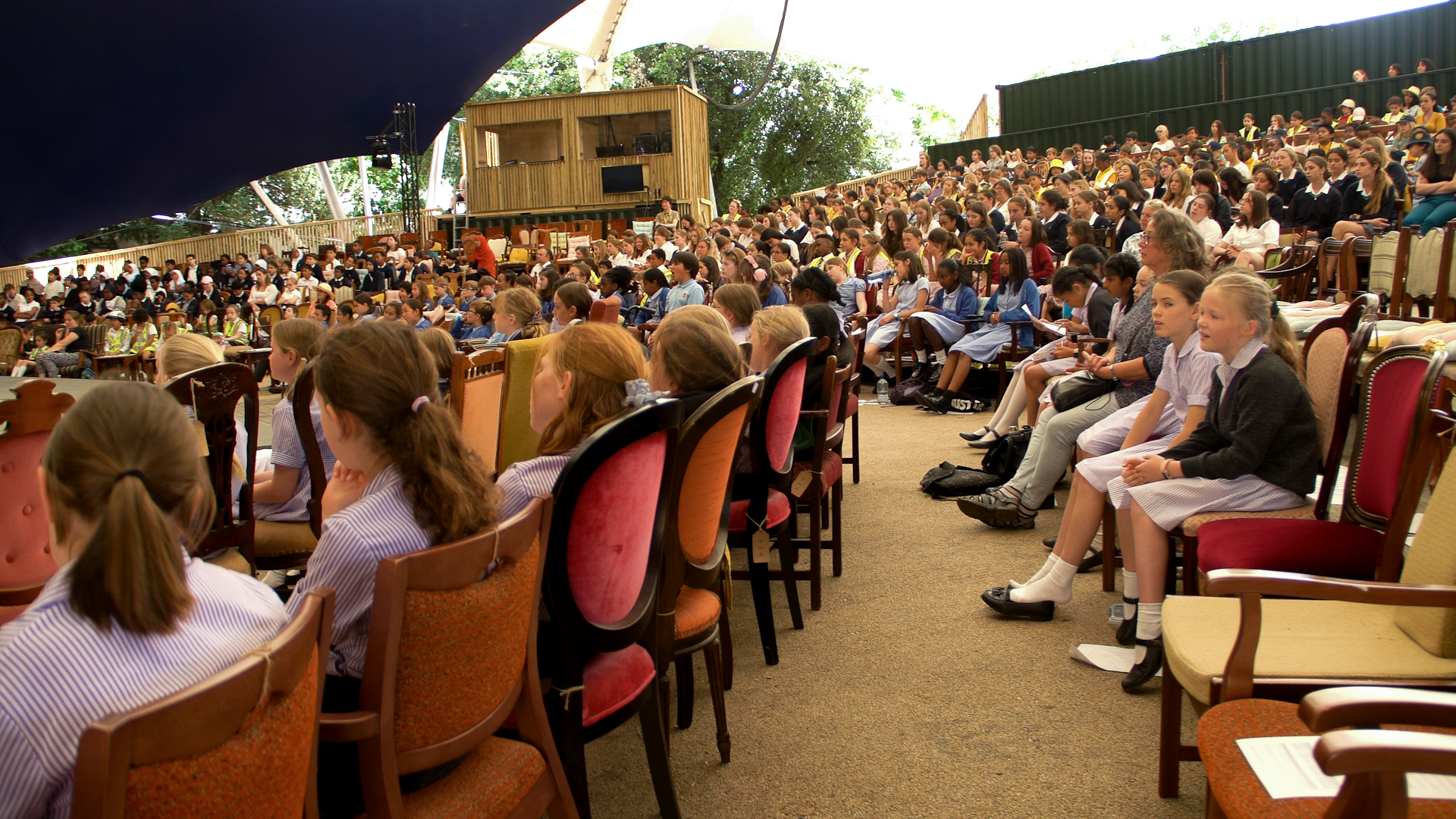 Day 14
At some of our Discovery Matinee performance, we offer free Touch Tours. These give blind and partially sighted patrons the opportunity to go up on stage and touch scenery, props and costumes before the performance, enhancing their experience of the opera.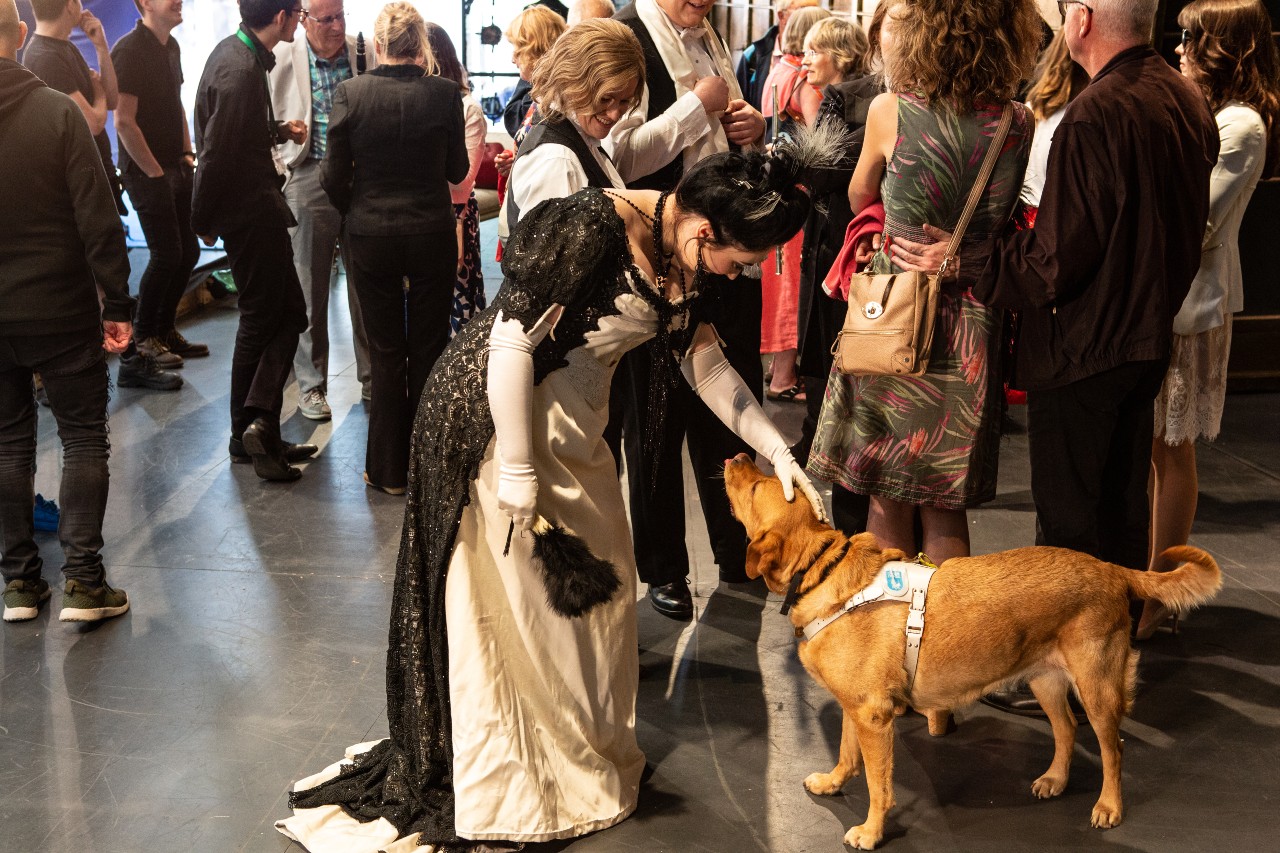 Day 15
Every year, through different schemes, we proudly assign 10% of our seats to free or accessible tickets that would normally cost between £56 and £110. We have offers for Under 30s, free tickets for Under 18s and Over 65s, subsidised £22 Inspire tickets and 50% off for NHS staff.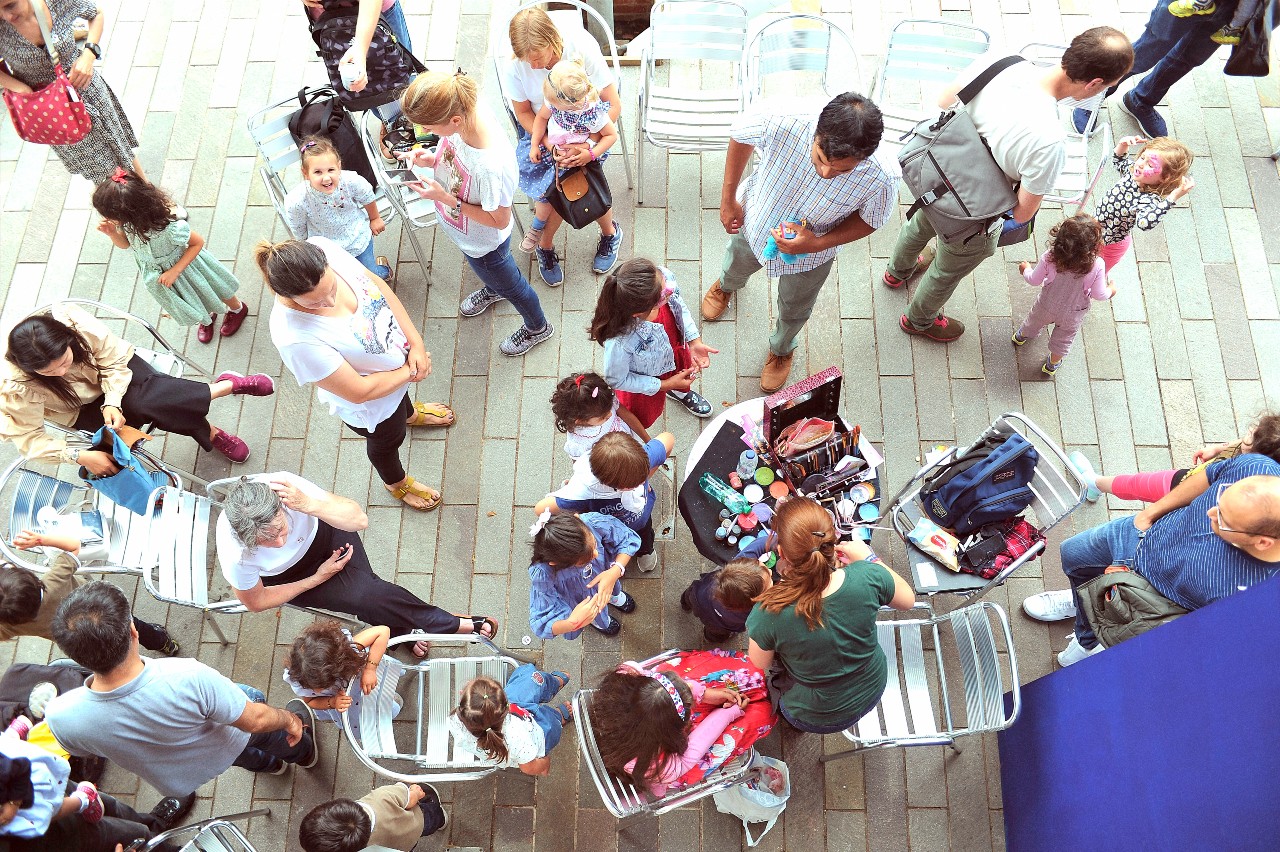 Day 16
Every year, Opera for Thought brings to life an Opera Holland Park production for people living with dementia and their carers. Through six weekly workshops and a live performance at Opera Holland Park, participants sing, draw, drink tea, tell stories and bring a new voice to one of our productions.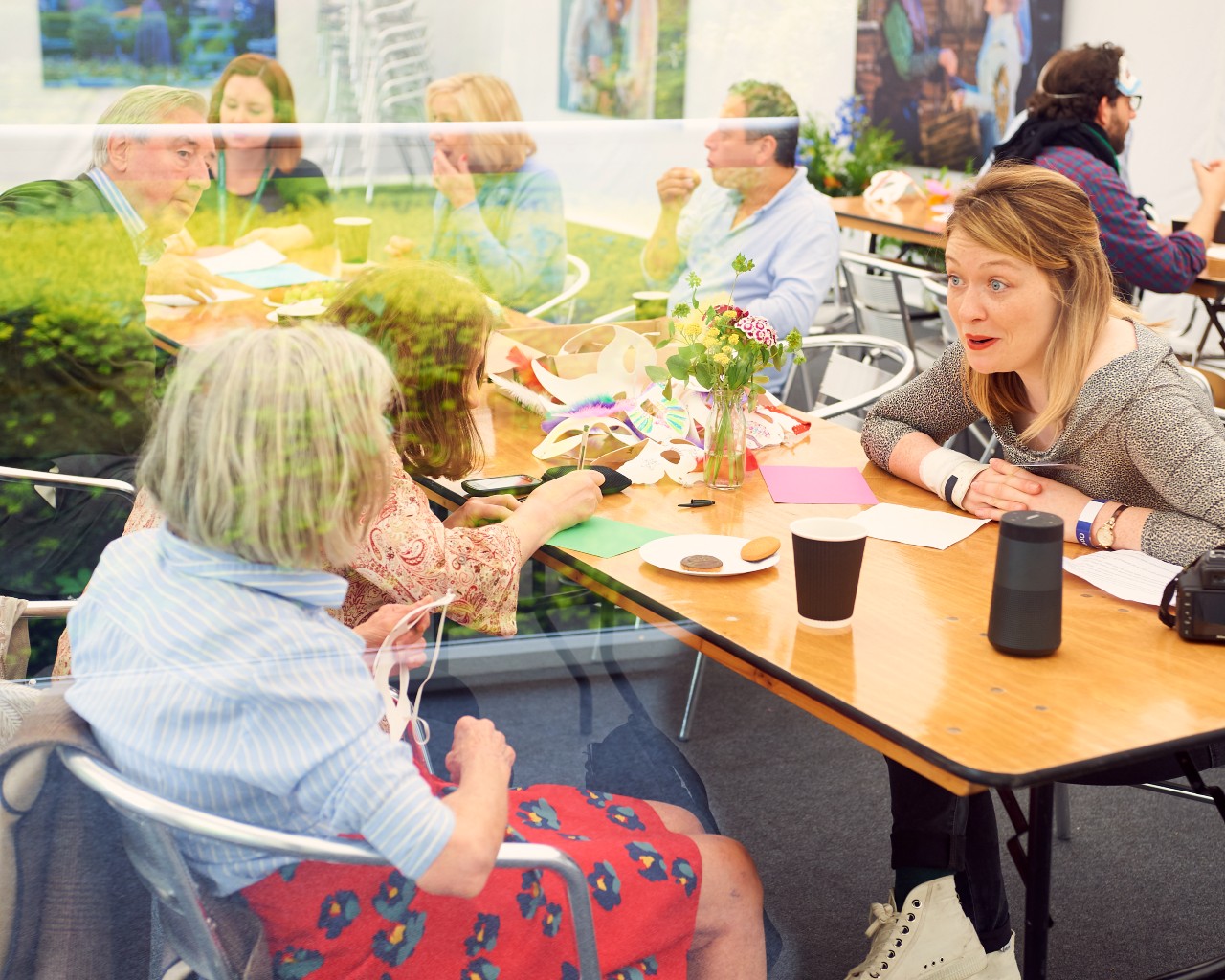 Day 17
This summer we welcomed back Waterperry and their production of Peter and the Wolf. Our very young audiences were entranced by the puppetry, music and storytelling. We can't wait to share more about our projects with them for 2023…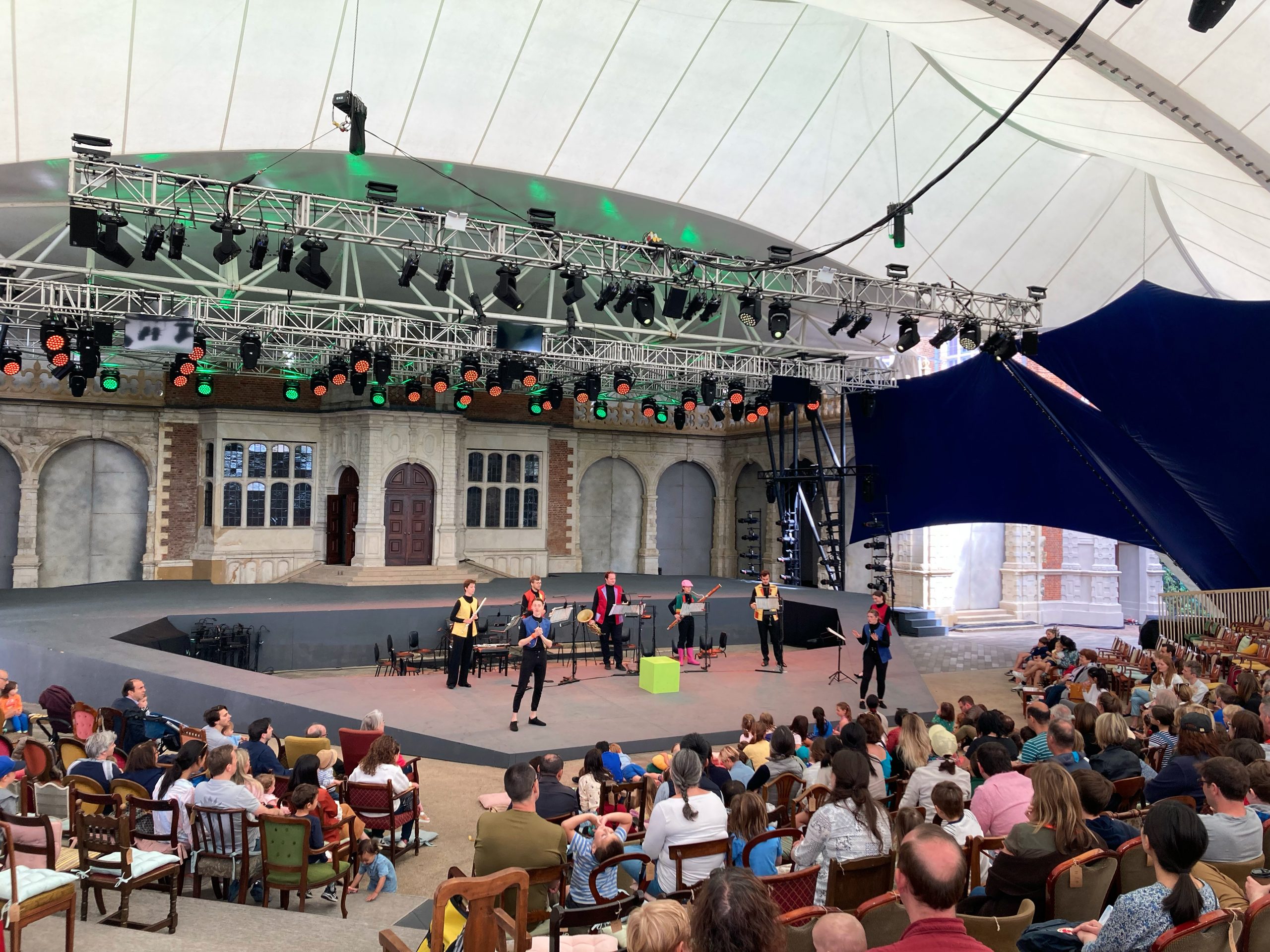 Day 18
This March singers and friends of Opera Holland Park proudly joined together at the Statue of St. Volodymyr near Holland Park to sing the Ukrainian National Anthem in support and solidarity of Ukraine. Wearing blue and yellow with daffodils and sunflowers in their hands, the singers were led by Christopher Killerby whilst others held buckets and collected donations. It was a very moving afternoon and a wonderful chance to show support for those affected by the crisis.
Day 19
This Autumn, our brilliant production team went along to Theatrecraft, a great organisation inspiring and encouraging young people about getting into the arts. They chatted to aspiring producers, creatives and technicians on World Opera Day and returned hopeful about the future of opera!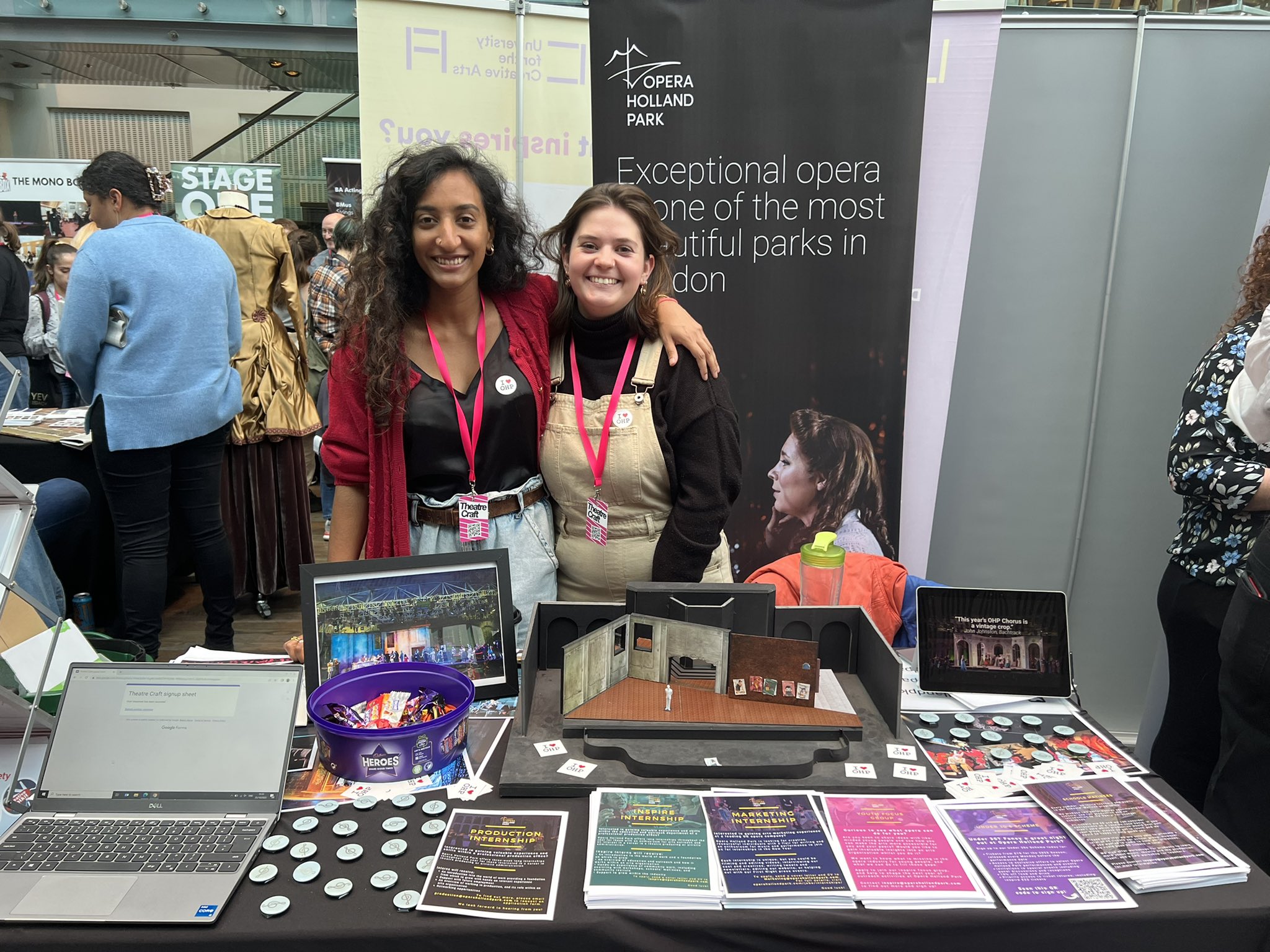 Day 20
We know music and drama are key to a child's development, and this year saw the return of OperaUnity, six free, fun-packed, family workshops full of music, dancing and storytelling, both in person and online, each one exploring one of our productions.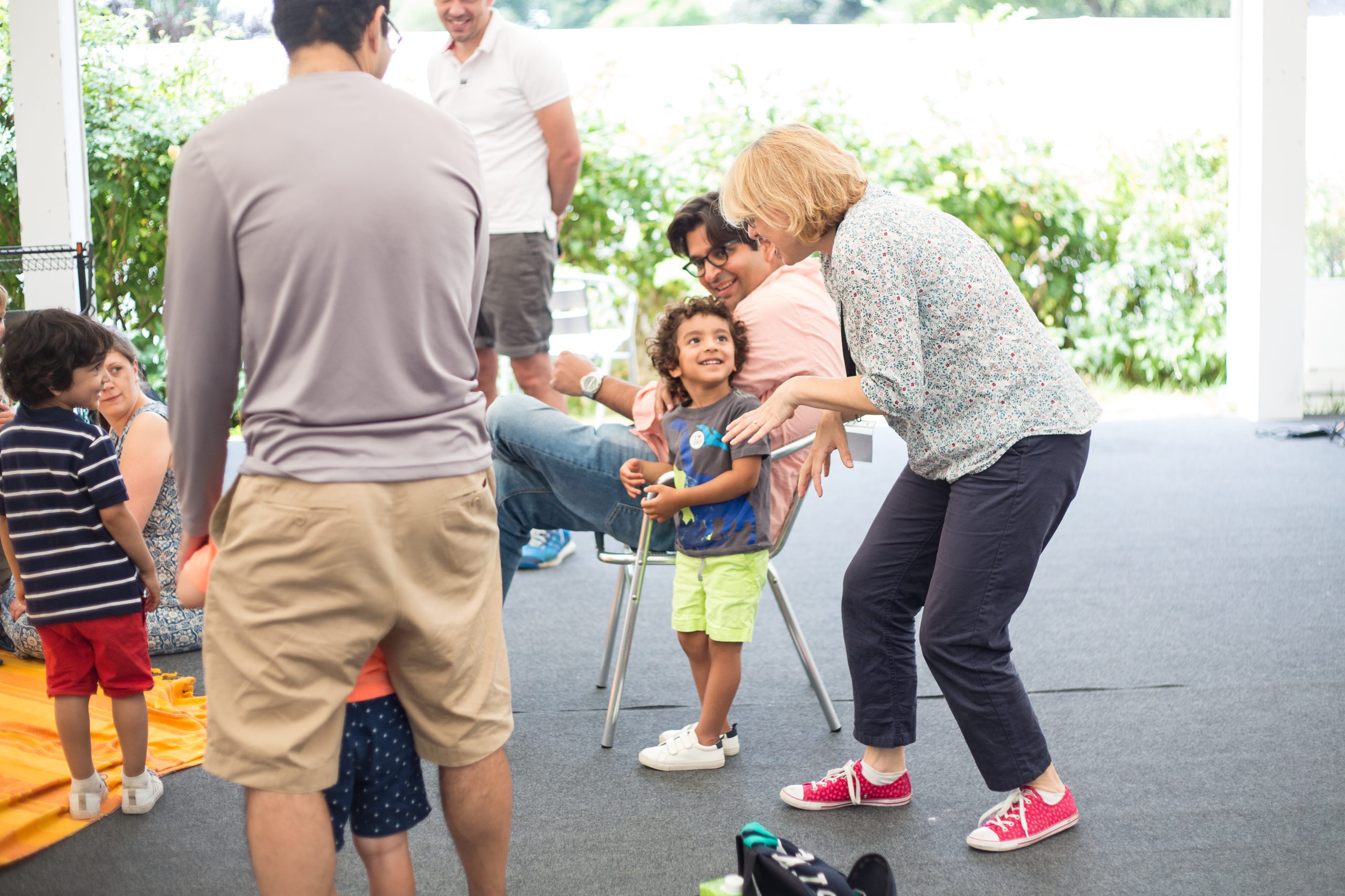 Day 21
British Youth Opera returned to the park this summer with their production of Sir John in Love. BYO provides professional opportunities for singers, musicians and technicians, and it is incredibly exciting to welcome the future of British opera to our theatre.
Learn more here:
British Youth Opera (byo.org.uk)
Day 22
This Season, Green Spaces, a world premiere of three newly commissioned song cycles on the theme of parks during the pandemic by Mark-Anthony Turnage CBE, Zoë Martlew, and Amelia Clarkson, took place at the theatre. Presented by Hannah Sandison, three young creative writers contributed poetry expressing their experiences of nature during the Covid-19 lockdowns.
Day 23
This year we worked with Laylo, an independent female-run business creating luxury boxed wine, exclusively for our production of Carmen. With sustainability at the forefront of our ethos, it was fantastic to work alongside Laylo, whose boxes of wine generate 90% less carbon than glass bottles and are 100% recyclable.
Laylo Premium Boxed Wine | Fresh for 6 weeks | Sustainable (drinklaylo.com)
Day 24
Our singers have been sent carolling across London this Christmas period. From our neighbours at the Design Museum in Holland Park to Chelsea Hospital, as well as our Christmas concert at St Mary Abbots, we've loved bringing Christmas music to our neighbours.