Streaming at 7.30pm on 9, 10, 11, 12 and 13 November and 1pm on 12 and 13 November
***
A reclusive widow, a loyal servant, an angry creditor and a pair of pistols are the ingredients for an unlikely romance in The Bear.
"Why, O why must creditors appear and debtors always vanish?"
The widow Popova has given up on life. Locking herself inside her country house, she vows to surrender her happiness in a show of devotion to her late husband. But when Smirnov arrives to demand payment a heated argument is turned on its head as they fall furiously in love, to the astonishment of Popova's servant, Luka. 
William Walton's witty one-act opera was adapted from Chekhov's comedy in 1967. Laced with allusions to Massenet, Strauss, Stravinsky and Tchaikovsky, the music sparkles in this chamber reduction by Jonathan Lyness.
Filmed and recorded live on location in Stone House over two days in April 2021, this film reunites the cast and creative team of Opera Holland Park's acclaimed 2019 production of Il segreto di Susanna, and features members of Opera Holland Park's resident orchestra, the City of London Sinfonia.
Directed by John Wilkie, conducted by John Andrews, designed by takis and filmed by Simon Wall, The Bear stars mezzo-soprano Clare Presland, baritone Richard Burkhard and bass-baritone John Savournin. Also on screen are pianist Fran Hills, violinist Ruth Funnell, bassoonist Christopher Rawley, harpist Stephanie Beck and percussionist Glyn Matthews.
The film is pay what you feel. Please consider adding a donation to Opera Holland Park in your ticket order or by giving a one-off donation using the link on this page.
Please note that you will need to book a ticket to this event to access the film (select the date you wish to attend after selecting 'Book Now'). Read our FAQs for viewing here. To find out more about why we are streaming it this way, click here.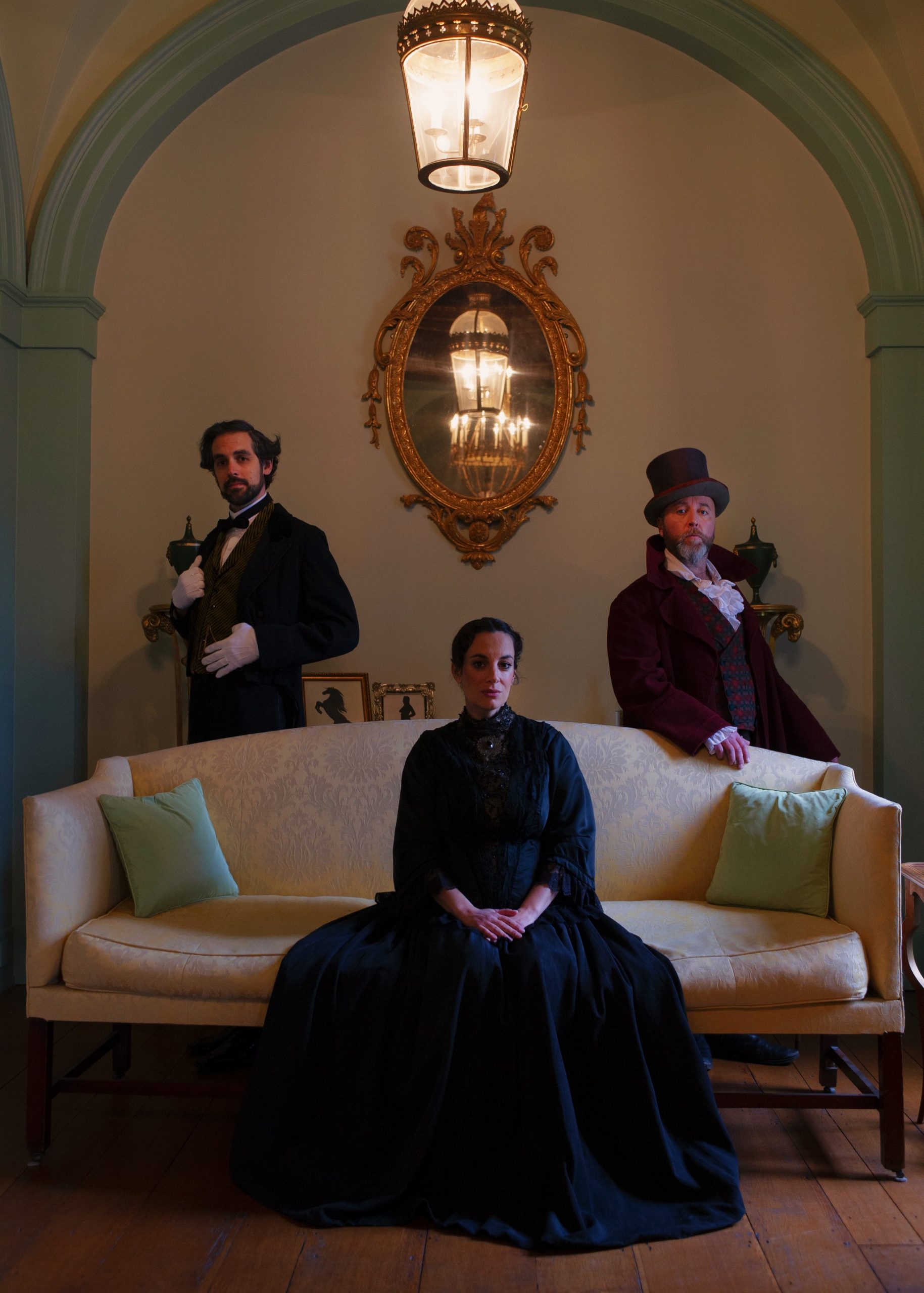 John Savournin as Luka, Clare Presland as Popova and Richard Burkhard as Smirnov in The Bear for Opera Holland Park, 2021 © Laima Arlauskaite
While the growth of digital projects from arts companies over the last 20 months has been exciting to see, one aspect that has been missing is the shared experience of watching a performance at the same time as others. For this film, we wanted to recreate something of the live performance experience. This is a limited run: performances run from Tuesday to Saturday at 7.30pm with two matinees at 1pm on Friday and Saturday. Obviously we all love the convenience of watching films and series on demand but the communal experience adds a little magic. We want our audiences to watch The Bear at the same time, to discuss it on social media afterwards, to talk about it with their friends and recommend they see it before the run ends. If you tune in late, you will miss the bits you have missed. But don't worry – for once we will let latecomers in, albeit to their own lounge.  We would love our audiences to book a ticket with us, prepare some drinks and settle back to watch a performance as they would when they are with us at Opera Holland Park.
James Clutton, CEO and Director of Opera